"Businesses that weave positive social and environmental practices into their DNA have the collective power to change our world for the better."



Sue Hyatt
Chief Impact Officer
0
cases
completed
0
consultants
worldwide
0
awards
winning
0
satisfied
clients
Our Mission

To support purpose-driven business leaders in their effort to create socially and environmentally responsible companies.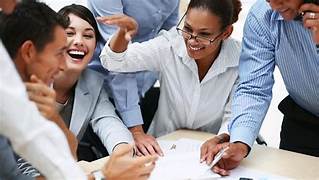 Our core values

Integrity Properties

The firm's 4,000 professionals help clients optimize their businesses, improve their operations and risk profile.
Collaboration

We enjoy working collaboratively with our clients and each other. We appreciate diversity and know we can achieve more through teamwork than individual effort.
Long-Sightedness

ConsultingWP's thought leadership is evident in our agenda-setting books, white papers, research reports in the business press.
Walk the Talk

We.
Challenging Staff

Institute connects the firm with prominent leaders of the academic community for joint research on frontier issues.
Innovation Solutions

We work side by side with senior executives to accelerate execution through a blend of analytical and management approaches.
Our clients

We are driven to do the best job possible. We pride ourselves on cultivating lasting client relationships built on trust and mutual respect.Our clients include many of the world's best-performing and most admired companies, law firms, and industry organizations as well as United States and international regulatory and government agencies.
80%
of AM LAW 100 Firms
50%
of Fortune 100 Companies
25%
of Fortune 100 Companies
Looking for a First-Class Business Plan Consultant?